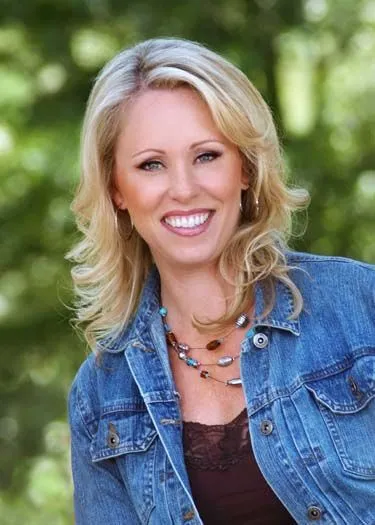 Dr. Christina Cosh has been a Licensed Chiropractor since 1998, with additional Advanced Pediatric and Prenatal Credentialing and Certification, making her the most experienced Certified specialist in the Redding area. The advanced credentialing has allowed her to offer the absolute best care for your children, from newborns to teens. With over 20 years of clinical experience she is also the best choice to help you treat and recover from auto injuries, workplace injuries, sports injuries and other spinal related medical conditions.
Dr. Cosh is committed to promoting the health and well being of her patients, both children and adults, utilizing a multitude of techniques adapted to meet each persons unique needs, injury type and body size.
Using a "whole person approach" when taking care of her patients, Dr. Cosh combines the very best hands-on-techniques such as Diversified and Palmer techniques, non-force technique options such as Impulse and Activator adjusting techniques, state of the art physiotherapy procedures including therapeutic ultrasound and electrical muscle stimulation, and dietary recommendations. Dr. Cosh is able to help you accelerate and/or maintain your journey to optimum health. It is her goal to individualize your care to meet your specific needs and comfort levels.
Chiropractic techniques utilized within the office include Diversified, Activator Method, Thompson Drop, Craniosacral Therapy for infants, Trigger Point Therapy, Myofascial Release, Upper Cervical adjusting and Sacro-occipital specific techniques. The children receive a combination of Craniosacral Therapy, Diversified, Activator, Sustained Contact and/or Toggle techniques depending on the size, age and comfort level of the child, and newborns are additionally assessed for tongue/lip and cheek ties when being evaluated and treated for latching difficulties.
Patients with Medi-Cal or Partnership are offered a reduced cash rate in office or are welcome to see her at the Mercy Mount Shasta Pine Street clinic on Fridays, or at Shasta Community Health Center in Anderson on Tuesdays, with referrals from a Primary Care Provider.
Education:
International Chiropractic Pediatric Association - Pediatric and Prenatal Specialist Certification 2013
Webster Technique Certification 2013
Extension Faculty Member - Intern Preceptorship Program at Palmer College of Chiropractic
Extension Faculty Member - Intern Preceptorship Program at Southern California University of Health Sciences
Los Angeles College of Chiropractic, Doctorate in Chiropractic 1998
California State University Northridge, Bachelor of Science in BioChemistry 1994
College of the Canyons, Associate Degree in Biology 1991
Licensure:
Board Certified State of California Chiropractor
Certified Pediatric and Prenatal Specialist
Qualified Medical Examiner for the State of California
Independent Medical Examiner for the State of California
Memberships & Associations (current and past):
International Chiropractic Pediatric Association, Member
California Chiropractic Association, Member
American Chiropractic Association, Member
California Society of Industrial Medicine, Member
Haven Humane Society, Board Member
Business and Professional Women, Board Member
Soroptomist International, Committee Chair
Redding Chamber of Commerce, Member
Shasta County Health Improvement Coalition