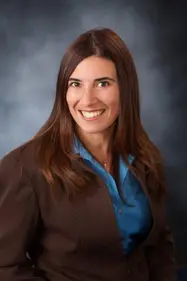 Dr. Kimberly Gonzalez is a Palmer College of Chiropractic – West graduate, with 16 years experience with patients, from infants to the elderly. She has helped patients that suffer from migraines, neck pain, low back pain, scoliosis, constipation / diarrhea and many other health aliments. She uses mostly the Diversified method of adjusting. She also uses the Activator and the Thompson Drop Table.
Dr. Gonzalez was an Associate Doctor in San Diego for 10 years. She has worked at high schools for students in sport activities, at a holistic healing program, Optimum Health Institute, and has helped to keep patients from having surgeries.
She moved to Redding to be closer to family. She loves the outdoors from gardening, hiking, boating, water skiing to snow skiing. With family that has been in Redding for many years, she loves to attend many Little League Baseball games and Football games for her nephews.
Don't suffer with low back pain, neck pain, headaches or migraines, allergies, asthma, gastrointestinal ailments, low energy, ear infections, colic, numbness or tingling! She would love the opportunity to discuss your health.